For the first weekend of Spring here in the UK and we are inviting Vanlifers anywhere in the world to join us with a celebratory afternoon tea in a van.
We also have special guest Janey de Nordwall reading from her book 'From a wonky Path to an Open Road!
What is afternoon tea?
For those of you who aren't sure just what afternoon tea is, here is a little summary so that you too can join in and put together your very own afternoon tea picnic in your van.
Afternoon tea dates back to the 1840s in Britain and evolved as an afternoon mini-meal to curb hunger before an evening dinner party.
Typically it consisted of mini sandwiches, pastries, cakes and of course a pot of tea. During the 20th Century, the introduction of scones with cream and jam were introduced and became a staple of afternoon tea.
Queen Victoria is responsible for the growing trend of afternoon tea or "tea receptions" as it was known back then and it would typically consist of as many as 200 guests at social gatherings usually for those of higher status or class.
These days an afternoon tea is enjoyed as an occasional treat or for small homely gatherings.
One of the best places to enjoy an Afternoon Tea (apart from in a van over a video call) is whilst visiting a stately home in heart of the countryside.
What to include in your Afternoon Tea?
You don't have to bake or make anything in your van to join in with the event so go grab yourselves some delicious treats to enjoy over the video call.
There are many variations of an Afternoon Tea and it can be entirely customised to suit your taste. Here are some of the classic elements found in an Afternoon Tea.
Here is our very own recipe for making mini scones in an Omnia Oven
We were very lucky to be joined by some previous featured vanlifers @silverjaney @kitevanman @abundant.adventures as well as @motorhominglife @nevisthevan @stillyoungatart @amandaanddarcy @tombitripholidays. We were dispersed across the UK & as far as Portugal and the Algarve. We all managed to meet up and have afternoon tea together via the magic of GoogleMeet! We all had a good chat and enjoyed a reading from Janey's book, 'A wonky path to an open road'. Here are some photos from the day….
@kitevanman & @abundantadventures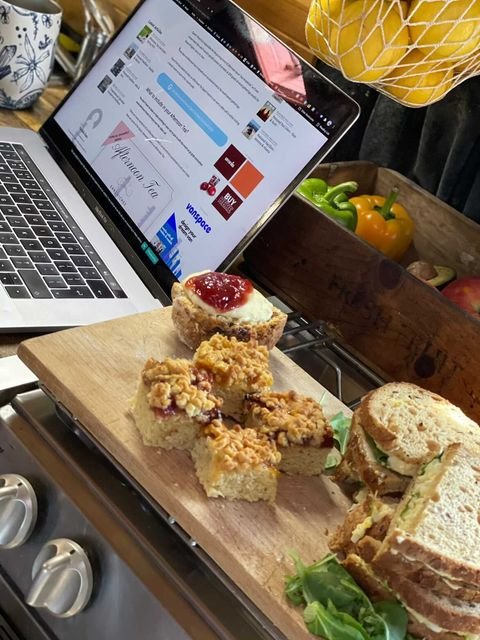 @amandaanddarcy
@stillyoungatart
Vanlife Eats Afternoon tea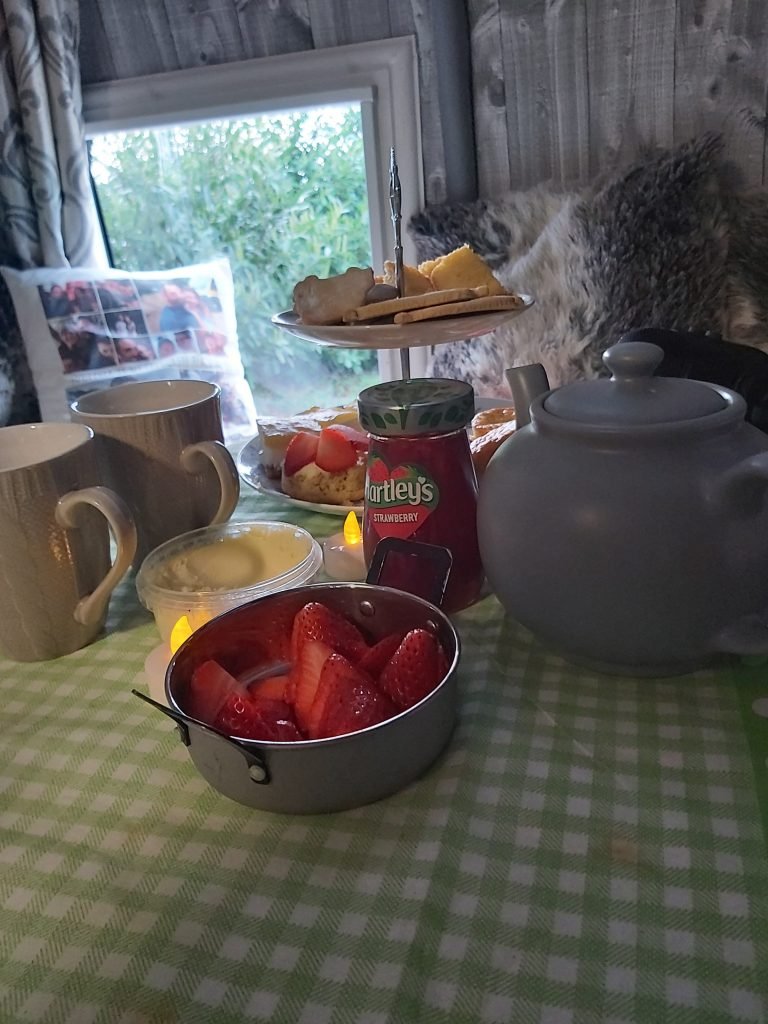 We look forward to many more events like this, we hope you can join us next time!
Sophie & Mark x