We are very excited to feature our first family of vanlifers! What could be more exciting for children than camping every day in their very own campervan. Make sure to follow the families adventures on Insta @van_chula_travels
Meet the vanlifers…
A pretty certain thing about a home on wheels is that it is a tiny home. However, that doesn't mean it is filled with any less love than a home made of bricks. Meet our featured vanlifers, The Howls. Annie, Luke, Hugo & Sacha have given us some insight to their home on wheels and their family experiences living in their self built campervan.
The family live full-time in their van Chula, and are based in the UK. They originally decided to travel full-time in their van but currently to allow their children to attend school they limit their travelling to the weekends and holidays but enjoy full-time vanlife nonetheless. They make the most of having their home on wheels by parking up at local beauty spots during the week, close enough to do the school run. Then at the weekend, the world is their oyster!
One of their favourite places to visit is Cornwall. A particular place they recommend is St Michael's Mount. It is a great place to visit with children, and there is something magical about being able to cross a stone path which is only there when the tide is low.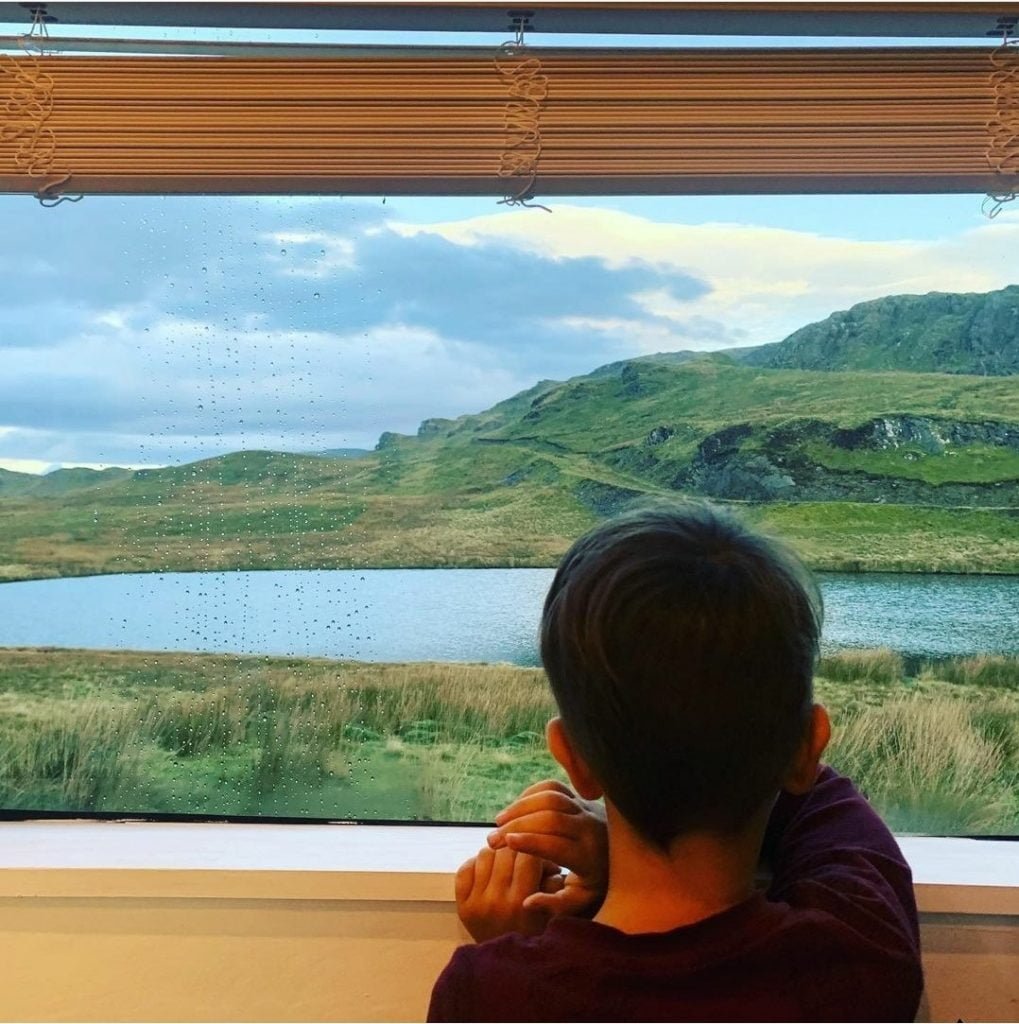 Their van kitchen
The family eat an almost vegan diet, with a few dairy products. Due to this type of diet they manage without a fridge in their campervan. They have an emphasis on eating fresh meals, little convenience food & minimal washing up! Sounds perfect for vanlife. The family plan meals ensuring the fresh products are used up first after a shop, and adapt their meals towards the end of the week to use up leftovers and other remaining items.
Mum Annie, likes to cook meals requiring one pan so the family tend to eat meals such as vegetable stews, curries etc. Washing up after 4 is never fun even with a large sink and unlimited hot water, so it makes perfect sense to keep washing up limited in a family home on wheels.
Some of the family favourite meals include, risotto, soup and pasta. They enjoy cooking curries but eat them with naan bread rather than rice to save on pots and pans. One of their favourite family meals to make in their campervan is cheesy mashed potato, roasted butternut squash and gravy. Ultimate comfort food!
Family vanlife meals
One of the family's most memorable meals in Chula was on a cold winter's day in Snowdonia National Park. Their diesel heater had broken and what better way to heat up than a big bowl of soup. A bowl of hot sweet potato & lentil soup soon worked it's magic and was declared the best soup ever!
See The Howls Vanlife recipe here. Omnia Roasted Butternut squash & Cavolo Nero, served with cheesy vegan mash and Mango, chilli dressing.
There are a few essentials in this van family's pantry. Being as the family like to use up leftovers as the week progresses, gravy granules are classed as a definite essential. They can turn some leftover roasted vegetables into a yummy meal. Hugo & Sacha love overnight oats for breakfast with some ginger marmalade, nuts and seeds. This makes porridge oats another essential in this family's van kitchen. Finally which UK pantry would be complete without baked beans!
Of course cooking in a tiny home doesn't come without it's share of disasters. Annie admits that cooking in a small space with children around can come with it's challenges. One of the most memorable mishaps happened when cooking a family favourite, curry. A pan full of chickpea curry not only ended up on their new rug, but the children also ended up wearing it.
Tips for future vanlifers
What tips do The Howls have for families about to embark on a vanlife adventure?
Keep things simple, minimal and as easy as possible.
2 pairs of shoes each are enough. Only pack what you need and wear.
Have a box for muddy things so they can be dealt with later on (tiny living = easy mess!)
If meat & dairy are not a big part of your diet, then a fridge is not always required in a van build.
Finally…..
We all know vanlife doesn't come without a few hiccups, and this was no different for The Howls. They were so excited to set off for their full-time adventure that they forgot one thing…… their toilet! Their first week was spent in a remote location, needless to say the children were not impressed with having to poop outside. Stories like this is what makes the vanlife experience and it has not hindered the families enjoyment of it at all.