Looking for the best vanlife cooking pan? Shallow fry, deep fry, boil, bake and even steam all from one lightweight, non-stick heavy-duty pan. Everything that makes the perfect vanlife cooking pan.
One pan to rule them all
We had been talking about replacing our rusty old cast iron skillet pan for a while. Then one crazy early morning whilst up with the kids (pre-kids TV early), flicking through channels I found myself pausing on a shopping channel.
Not to the kids best amusement, I managed to watch the demonstrations on how this pan could do just about everything you could ever need on a stove-top. I was totally impressed!
I could see this pan not only replacing our skillet pan but also replacing at least one saucepan.
With tired eyes (probably not the best time to be on a shopping channel) I found myself visiting the website and placing an order for £84.99.
After a morning cup of tea I was starting to regret what I had done. I am a terror with spontaneous internet purchase when I am tired or have had a tipple or two.
Had I made a mistake or had I found the best vanlife cooking pan?
It had been a long night and the little ones had had restless night so I had left Sophie to have a lie in. I had a feeling I knew what her reaction would be when I told her I had bought our pan on a shopping channel.
I've found the best vanlife cooking pan, I've bought it from the shopping channel… there was the eye rolls!
When I explained what it was and why I thought it would be so good she agreed it sounded ideal and we both looked forward to testing it out.
What's in the Box
When the pan arrived we unwrapped each component.
One deep pan
One glass lid with vent
One detachable handle
One frying basket
One silicone steaming tray
We were very impressed at how every element of the set stacks within itself and forms a nice little compact set that is easy to store.
The pan itself feels sturdy and has a good solid base. The finish is a stone effect non-stick smooth finish.
The removable handle attaches with a grip mechinsism and feels solid and has a good grip.
Every element feels of a good quality and give the impression of a solid long lasting pan.
Steaming
Stemaing is one of the best methods of cooking vegetables. Water can soak out many of the nutrients in your vegetables and since teaming avoids any contact with water it is excellent for preserving these nutrients.
Steaming was one of the most appealing aspects of the Flavorstone and is one of the reasons why we are putting up as possibly the best vanlife cooking pan.
How many of you have a stackable steaming set in your van? They are bulky and hard to store. I'm sure many of you just boil your vegetables for convenience. Right?
We added some water in the bottom of the Flavorstone pan and placed the silicone steaming tray within the pan. Once the water started to boil we placed our cut vegetables upon the tray and placed the lid on the pan.
Within 10 minutes we lifted the lid off the pan and sure enough we had perfectly steamed broccoli!
Boiling
As the Flavorstone has high 24cm it means you can easily use the pan for boiling.
We use it to boil pasta, eggs, stocks , soups, stews etc. It has completley replaced the need for a saucepan.
Oven Bake
When removing the detachable handle the pan works perfectly as an oven dish. It even fits inside our small Kampa Ignis 10 litre oven.
This has made it possible for us to bake meals such as lasagne, pasta bakes and sheperds pie.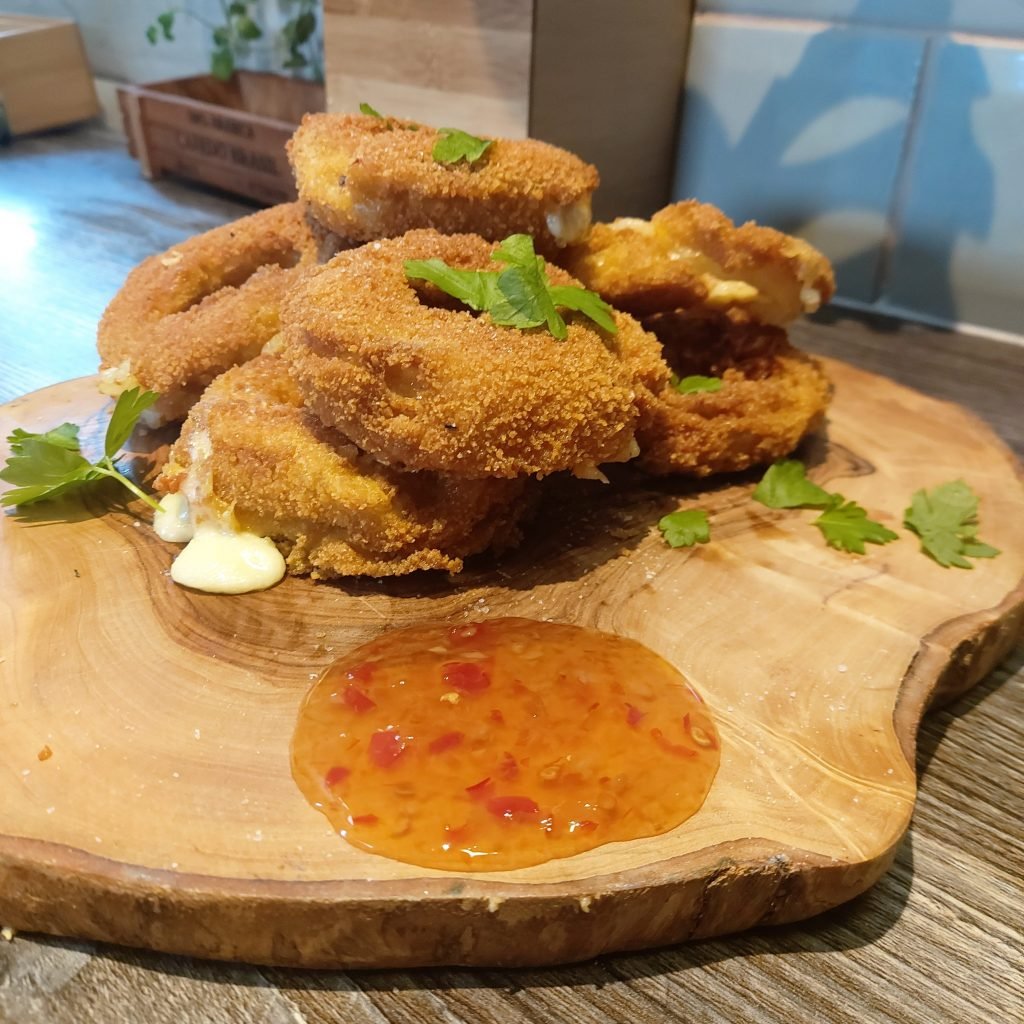 Deep Fry
The Flavorstone comes complete with a frying basket so that you can deep fry.
We don't often deep fry in our van due to smells and its not typically something we eat often. However, we are partial to some fried chips so that is exactly what we cooked for the test.
The pan isn't that deep but it is deep enough to get 2 portions of chips on the go.
Cleaning the Pan
Most new pans are coated in non-stick and are easy to clean at first but after weeks of use the stick wears away and it becomes harder and harder to keep clean.
We have used the Flavorstone time and time again almost every day and it has still retained its non stick properties as of day one.
Conclusion
Our personal conclusion is that we have found the perfect vanlife pan for our van and our cooking style. Being fulltime in the van we have found the versitility of the Flavorstone to be the best feature of the pan.
Whilst other might still prefer to carry onboard a cast iron skillet, deep saucepan and an oven dish, we have found this pan to perfectly replace them all and without any jeopardy to the quality of our cooking.
We cook ALOT in our van and the Flavorstone is our goto pan for just about everything from casseroles to steamed veggies.
You will see us using the Flavorstone in almost all of our videos and pictures.
Any questions then comment below and we will happily answer.