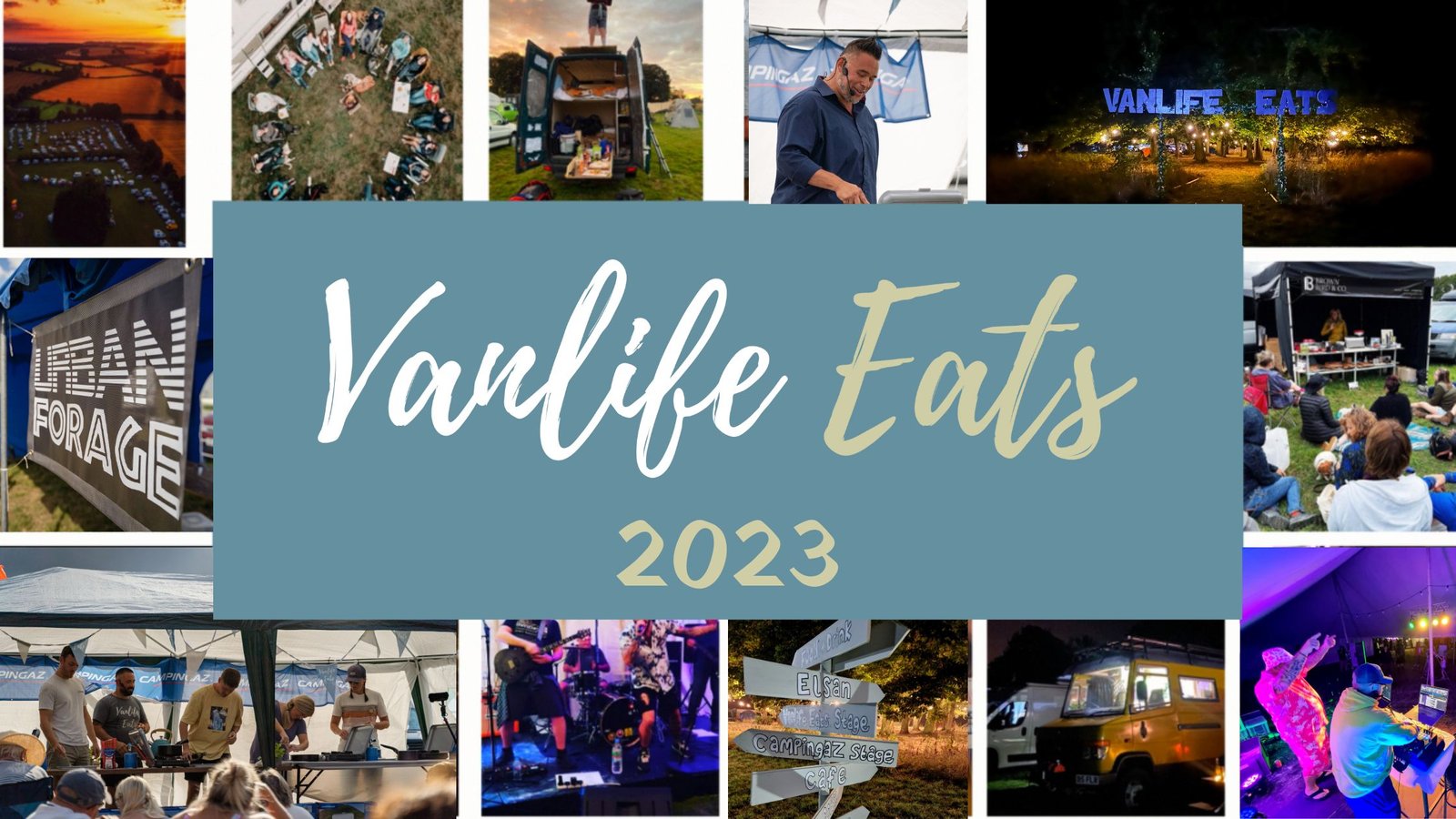 The Original Vanlife Foodie Festival
Ticket prices are as per our supplier quotes of our 2022 event. Ticket prices may increase if our suppliers increase theirs. Purchased tickets will not be charged any extra.
Please note that tickets are per person and camping in any form is welcome. All pitches are non-electric and pets are free.
Children under 5 go free.
Apologies but we are unable to refund tickets other than during our resale event – please see our FAQ section below.
August 25th/26th 27th 2023
Are you ready for the best Vanlife Eats festival so far?
"This is the only festival I want to come back to next year"

Well know YouTuber Guest 2022
"I go to all the festivals and this one knocks the socks off them all!"

Vanlifer Guest 2022
Day Tickets – We have a new area on the farm where we can park cars and vans up for the day. This opens up the door for us to have more footfall thus more traders, more catering and more to do!
Vans, Food & Entertainment
12pm Friday 25th August until 10am Monday 28th August 2023
Join us for three days and three nights of hanging out, feasting with fellow Vanlifers with a backdrop of live music, trade stalls, various activities for all the family (including the furry ones) and fully loaded with Vanlife inspiration.
Dummer Down Farm Basingstoke, Hampshire
IMPORTANT COVID-19 INFORMATION
We are carefully monitoring all UK government advice relating to mass gatherings at the time of the event and we will ensure that all safety measures are in place.
We are unable to refund your ticket in any situation other than if we are moved into a nationwide or regional lockdown. If the event has to be cancelled due to Covid then we will issue you with a full refund with the exception of any transaction fees – these fees will be made clear when booking.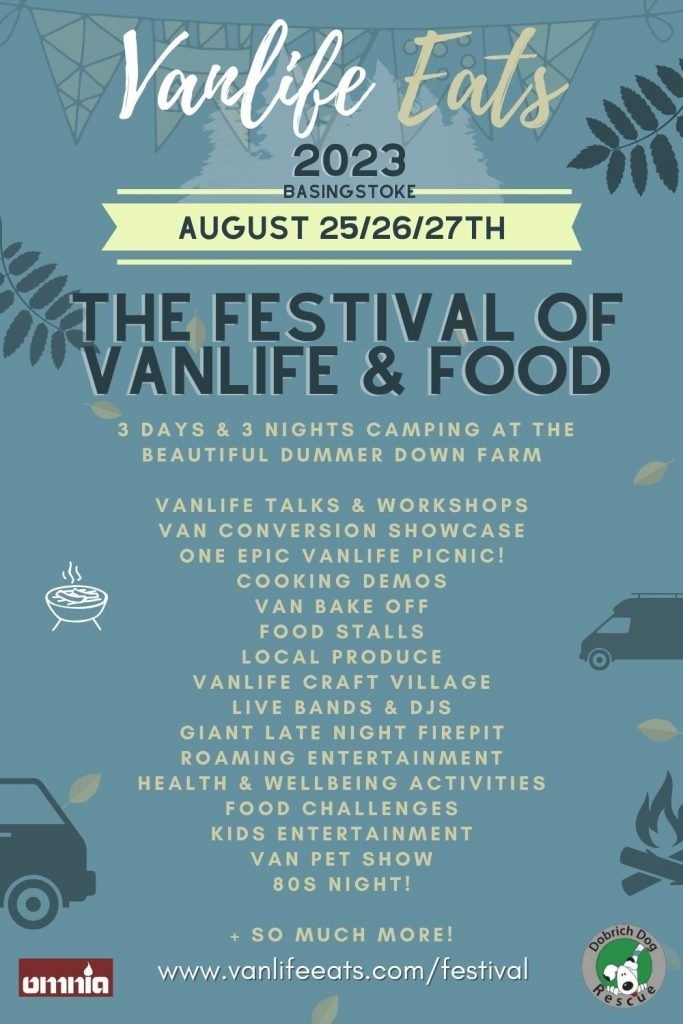 Campervan Showcase!
Judged by Liam The Terrible
At Vanlife Eats Big Picnic, we offer people the chance to show off their van conversions and interior designs and win a prize!

By participating in the Campervan Showcase you will open up your doors to the Vanlife Eats team as well as our van conversion special guests so that we can chat with you about your van, talk about the personalisation of your finishing touches and feature you on our website and social media channels.
Not only is this a chance to feature your van but its also a great opportunity to inspire others.
What will we be judging?
Everyone has their very own taste when it comes to van decor and not everyone has the tools for a professional finish. Therefore we will not be judging your workmanship.
Our judging will be based upon our favourite van builds.
Personal
Touches
Use of Space
Quirkiness
Upon purchasing your ticket please state if you wish to participate in the campervan showcase and show off your van build.
**Please be aware that we may feature you and your van build on social media channels.
Bring your furry co-pilots!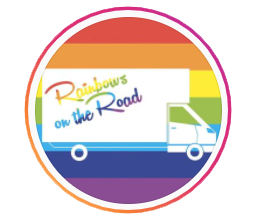 Last years dog show was so much fun and this year we have the incredible Rainbows on the Road running the show. We will also be collecting for the amazing Dobrich Dog Rescue who have helped re-home rescue dogs to many a Vanlifer.
Wild Foraging By Urban Forage
Certainly back by popular demand! Go for a walk around the farm and surrounding countryside with ex MasterChef contestant Chef Christian and discover a whole variety of edible wild food and delights.
Alex Frood – Expedition Leader
Learn stories of wild adventure and how to prepare your van for next level adventure with the legendary expedition leader and incredible photographer Alex Frood.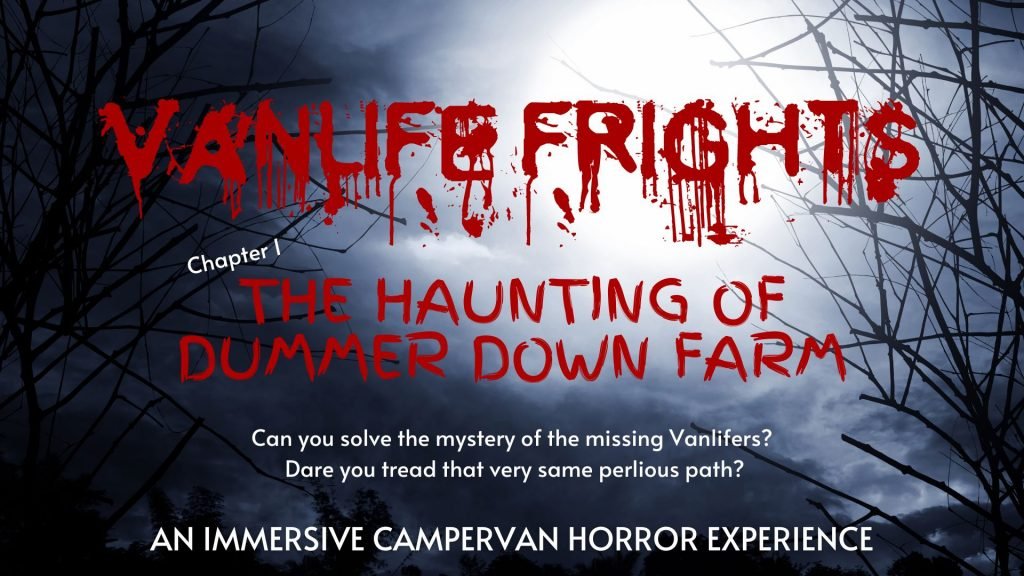 Check Out some Van Conversions from last years festival…
Craft in your van? – We would be delighted to invite you to sell your arts and crafts from our Vanlife Craft Village area at the Big Picnic
FAQ's
Vehicle registration must match your ticket. Please inform us as soon as possible if you change your registration. Vehicles that do not match the registration on the ticket will be refused entry.
We are unable to refund your ticket in any situation other than if we are moved into a nationwide or regional lockdown.
If the event has to be cancelled due to Covid then we will issue you with a full refund with the exception of any transaction fees – these fees will be made clear when booking.
Tickets can only be purchased through vanlifeeats.com Please be aware there may be scams out there selling fake tickets. Fake tickets will be noticed upon entry and will be rejected.
Our campervan pitches are approximately 8m x 5m and we have options of parking up near the action or further away for a more peaceful night.
We will do our best to park you up on as flat ground as possible.
Oh yes! We are planning to hold a group picnic in a designated area at a designated time, so bring a picnic blanket and plenty of food and drink.
If you don't want to cook in your van then there will be plenty of food vendors to supply you with some delicious food.
We are sorry to say that we are unable to sell single day tickets. However, we do have day parking where you are able to visit and leave without entering a camping zone.
You dont have to have a campervan to attend the event. Tents are welcomed and there are plenty of pitches for you to choose from.
There is also room for you to park alongside your tent.
Your pass will give you full access to event on both Saturday and Sunday so you are more than welcome to either stay at accomodation nearby or if you are local enough you could go back home for night.
Will there be food and drink available?
As this is a Big Picnic we are encouraging you to bring your own food and cook on-site. However, we will have two catering outlets at the event. Both serving delicious food that we have hand picked ourselves to attend the event. You wont be going hungry at the festival.
Are there going to be showers and toilets on-site?
We wont be having any showers at the event but for those who dont have a loo in their vans we will provide an adequate amount of portable toilets.
Will there be any electrical hook-ups?
The event is being held on private farmland and there will be no access to any power points. The event attractions will have both lighting and power.
Is there a family camping area?
Yes, we have ensured that there is an area suitable for families who want a more peaceful nights sleep.
Absolutely! There is plenty of room to walk your dog and get some exercise away from the crowds. I know it need not be mentioned but please make sure you clean up after your pets.
Can I bring an extra vehicle?
Yes, you can bring an additional vehicle to park up next to your friends vans or tents but in order to guarentee a parkup next to your friends you will need to travel into the event together. We can not pre allocate pitches.
Yes, we allow almost any home on wheels.
No, we are afraid you can not pre pick your pitch. If you would like to park up amongst friends you should arrange to enter the site at the same time where stewards will locate you together.
Will there be drinking water?
Yes, we have two locations either side of the event to be able to fill up with fresh drinking water
Will there be somewhere to empty a toilet?
Yes, we will be providing an elsan point for you to empty your van toilet.
Yes, we will do our very best to park you up alongside your friends. Please arrive in a convoy and request parking alongside one another when you arrive.
Can I leave during the event?
Once parked up in a camping zone it will be very difficult to maneuver. For this reason we request that you do not leave site unless in an emergency. In this case you must liaise with an event steward to be escorted safely out of the camping area.
Once you leave you may not be able to park in the same spot.
Is the event wheelchair friendly?
The event is on a farm and as such the ground is uneven and grassy which may make it difficult for wheelchairs.